FEED YOUR SKIN ANTIOXIDANTS
FEED YOUR SKIN ANTIOXIDANTS
How antioxidants can affect your skin.
Although there is no conclusive proof that antioxidants keep skin from aging, experts do agree they have the ability to capture free radicals and may protect us from certain diseases. Besides, free radiacals play a role in skin aging, i.e. cell decline. Antioxidant-rich foods also tend give us a healthier, glowing look. 
According to leading nutrition experts, eating foods rich in antioxidants is the best way to take in considerable amounts of antioxidants. Because many over-the-counter cosmetics containing antioxidants don't have enough to be totally affective by themselves, it is best to feed them to your skin in combination through a healthy, antioxidant rich diet. In fact, there is really no substitute for getting nutrients through food, as the body absorbs and assimilates them far better than in supplement form.
The U.S. Department of Agriculture's Food Guide Pyramid suggests eating three to five servings of vegetables and two to four servings of fruit each day. Choose at least one citrus fruit, such as an orange, a tangerine, or a grapefruit, for vitamin C. To increase beta-carotene intake, eat at least two orange-yellow or leafy green vegetables each day.
Our favorite antioxidants
Some nutrients in raspberries:
Potassium
Vitamin C, E & K
Ellagic acid
Magnesium
Protein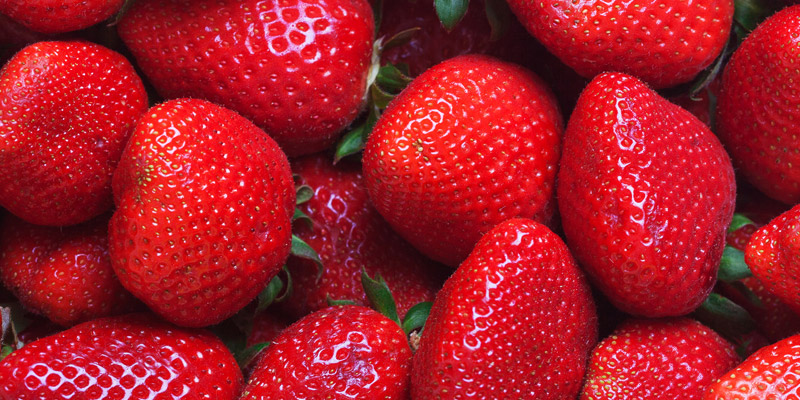 Some nutrients in strawberries:
Magnesium
Fiber
Folic acid
Potassium
Vitamin C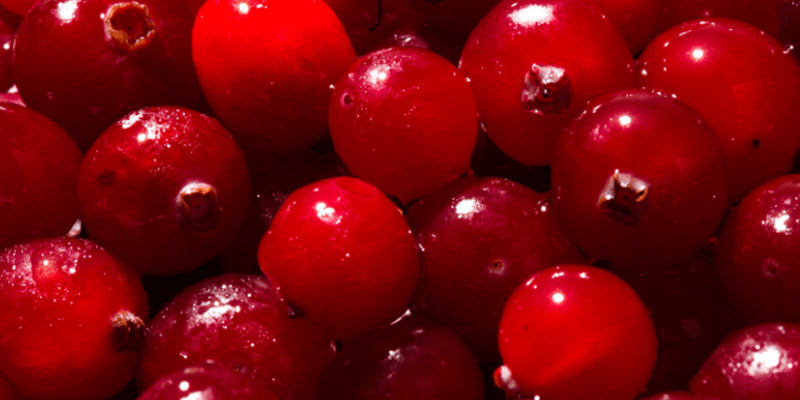 Some nutrients in cranberries:
Calcium
Magnesium
Vitamin C, E & K
Vitamin B1, B2, B3 & B6
Potassium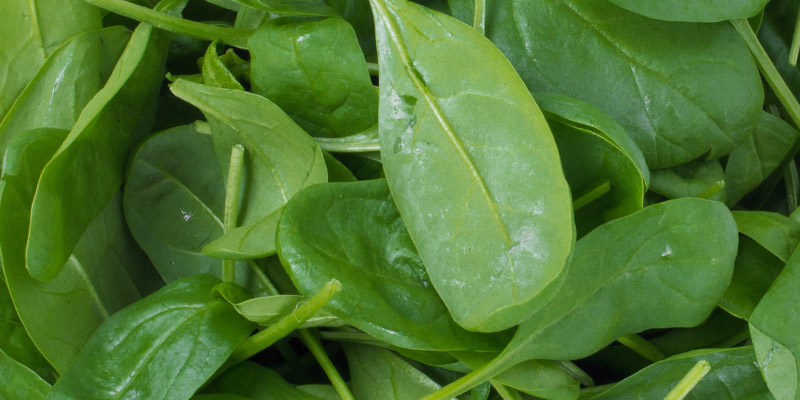 Some nutrients in spinach:
Potassium
Calcium
Vitamin A, C & K1
Folic acid
Iron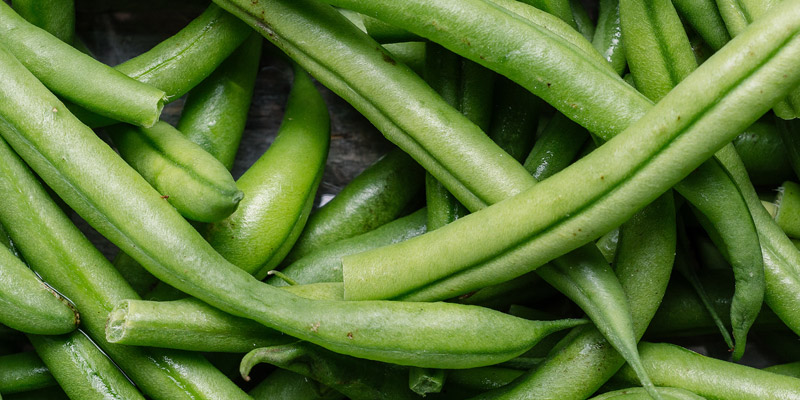 Some nutrients in (green) beans:
Magnesium
Potassium
Calcium
Folate
Iron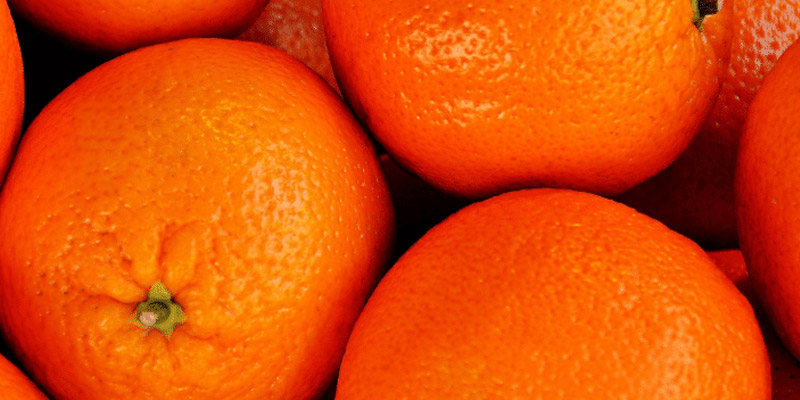 Some nutrients in oranges:
Potassium
Fibre
Thiamine
Vitamin B6
Folate
Eating healthy equals younger looking skin.

Drinking a cup of orange juice and eating one raw carrot provides twice the Recommended Dietary Allowance (RDA) of vitamin C and beta-carotene. The RDA for vitamin E is harder to meet, especially for those on a low-fat diet. Don't be afraid to add a couple of tablespoons of olive oil to your diet, or to eat some nuts or seeds.
The following guideline can be used for RDAs for three of the most common antioxidant nutrients, vitamin C, vitamin E, and beta-carotene; good sources and how best to maximize benefits of each are included.
Vitamin C: RDA at least 60 mg. (1/2 cup orange juice = 70 mg.) Citrus fruits and juices and tomatoes are good sources of vitamin C. Eat whole fruit for extra fiber. Avoid juice in transparent glass containers, plastic containers and heat-pasteurized juice. Light and heat destroy some of the vitamin C.
Vitamin E: RDA 8 mg for women / 10 mg. for men (1 tablespoon of canola oil = 9 mg.) Good sources include nuts, seeds and their oils, fatty fish such as salmon, mackerel, halibut, and trout. Use canola, olive, or another vegetable oil in place of butter or margarine when cooking.
Beta-carotene: approx.. 5-6 mg are recommendable (one carrot = 12 mg.). Orange and yellow vegetables, and leafy green vegetables, including broccoli, are all good sources. Instead of potato chips or popcorn for an evening snack while watching television, try prepackaged, washed and peeled baby carrots.
If you feel you are unable to meet the RDAs through diet alone, by all means take an all-in-one antioxidant vitamin supplement a day, but continue to pay attention to rich food sources. Although you probably won't be able to eat the suggested amount, simply start somewhere and eat as much as feel comfortable eating. Do not force yourself, over time you will create a natural appetite, as your system adapts to your new diet. Check out our tasty recepies and browse the internet for new ideas!
Try these easy to prepair recipies and boost your antioxidant levels, while taking in some healthy nutrients at the same time. Eating a healthy and antioxidant rich diet isn't difficult and you'll be amazed at how tasty health food can be! Free radicals are out there to threaten your health, and antioxidants are natures protection against them. One more reason to integrate them in your daily diet.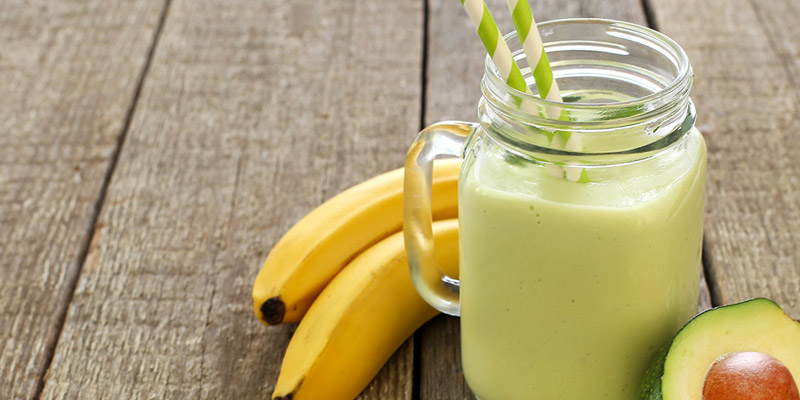 Ingredients
1/2 cup frozen strawberries
1/3 cup frozen blueberries
1 handful spinach
1 handful kale
1/3 avocado
1 tablespoon almond butter
1 cup almond milk
Blend all ingredients in a high-speed blender until smooth. Add a piece of banana, if you like it sweeter.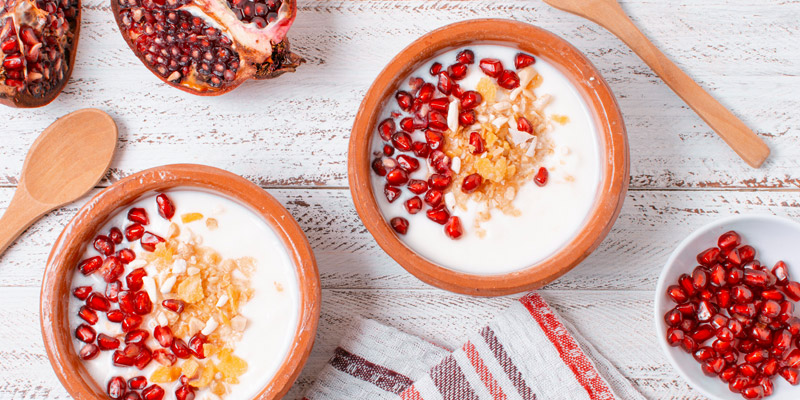 Ingredients
3/4 cup Greek yogurt
1 ounce 100% pomegranate juice
1 tablespoon almonds
Mix yogurt with pomegranate juice and top off with almonds.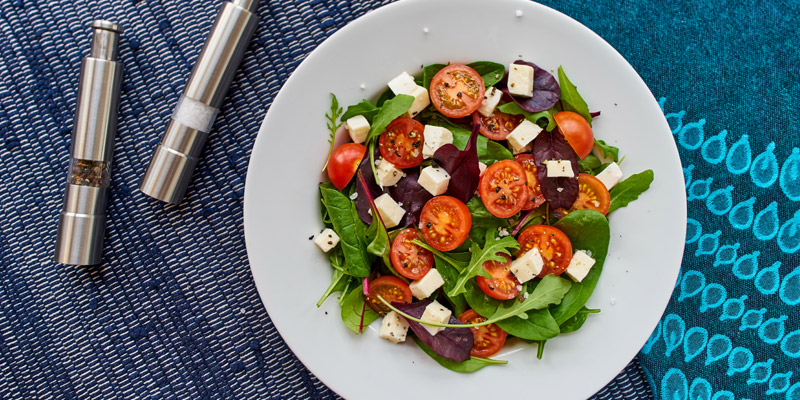 Ingredients
1 tablespoon 100% pomegranate juice
1 teaspoon grapeseed oil
1 teaspoon balsamic vinegar
1 teaspoon finely chopped fresh mint
2 cups baby spinach
1 ounce feta cheese
1 tablespoon finely chopped red onion
2 cherry tomatos
Mix pomegranate juice, oil, vinegar and mint in bowl. Add spinach, cheese, tomatos and onion and toss.